aa043665bbcc95758fa70b9bc0fc5861e4e55cf3-74.jpg
FLAG 2024
will be in Atlanta in collaboration with SCOLT
At the
Renaissance Concourse Atlanta Airport Hotel
One Hartsfield Center Pkwy, Atlanta, GA 30354
FLAG Dues: FLAG Membership
Do not forget to pay your dues if you want to attend the conference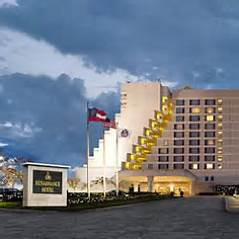 2024 SCOLT/FLAG/SEALLT CONFERENCE

Session Proposals
The session proposal window is now open! The proposal window will close Monday, October 16, 2023. Acceptance notification will be sent in the first week of November. Make plans to be in Atlanta and submit your proposal before the Oct 16 deadline!

Conference Registration
Registration will open in October 2023. Watch the website and social media for updates.

Conference Location
The 2024 conference will be held at the Renaissance Concourse Atlanta Airport Hotel in Atlanta, GA, March 7-9, 2024. The conference rate is $139/night plus taxes and fees. The SCOLT block reservation link will be posted as soon as it is available.
Further Questions?
If information on this page has not answered all of your questions, please see this Frequently Asked Questions document.
Thank you to SANS for sponsoring our conference by providing projectors for each of our conference presentation rooms