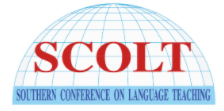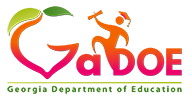 National:
JNCL-NCLIS updates

April 20, 2021 Schatz, Murkowski Reintroduce Bill To Extend Key Deadlines For 2020 Census, Ensure Accurate Count
April 21, 2021 Andrew W. Mellon Foundation Awards Grant to Support America's Languages
April 15, 2021.Now Accepting Nominations: The J. David Edwards Power of Advocacy 2022
April 9, 2021 President Releases FY22 "Skinny" Budget: A Look at K-12, Higher Ed, Career and Technical Education, Take Action to Help Secure Funding for World Language Grants Program, & U.S. Department of Education Announces More Biden-Harris Appointees
April 2, 2021 What it Means to Teach for "Equity" not "Equality", Legislation Supports Native Language Programs, & Help Inform the U.S. Department of Health and Human Services: COVID-19 & Language Access Issues
March 26, 2021 West Virginia Establishes 42nd State Seal of Biliteracy Program, Legislation Expands 529 Savings to Include Professional Certifications, & Equity in Rescue Funding
March 18, 2021 Last week, West Virginia established the state Seal of Biliteracy, joining 41 other states and the Washington D.C. with approved statewide Seal of Biliteracy.
March 12, 2021 Representative Brownley (D-CA-26) and Senator Schatz (D-HI) announced the reintroduction of the Biliteracy Education Seal and Teaching (BEST) Act.
March 5, 2021 The World Language Advancement and Readiness Grants Program is now accepting applications! The deadline to apply is May 7, 2021. This program defines a new and essential pathway for the growth of programs that empower students to become multilingual, globally prepared citizens. Your dedication and advocacy efforts over the past several years helped make this program a reality!
Language Associations and Resource Centers
ACTFL American Council on the Teaching of Foreign Languages
CASIE Center for the Advancement and Study of International Education
CLA College Language Association
MLA Modern Language Association
NFLRC National Foreign Language Resource Centers
Language Events
Chinese New Year February 12th, 2021
Mardi Gras February 16th 2021
Journée Internationale de la francophonie March 20th, 2021
Francophonie Atlanta March 2020
Children's Day Festival Japan May 5
Fuji Shibazakura Festival mid April - late May 2021
Carnival (Rio ) July 9-17, 2021
Tomatina August 25, 2021
Hispanic Heritage Month starts September 15, 2021
Oktoberfest September 18 - October 3, 2021
Día de los Muertos November 2, 2021
National French Week November 3-9, 2021
Regional:
SAMLA - South-Atlantic Modern Language Association
SCOLT - Southern Conference on Language Teaching
State:
Language Associations
AATF – Georgia Chapter of the American Association of Teachers of French
AATG - Georgia Chapter of the American Association of Teachers of German
AATSP - Georgia Chapter of the American Association of Teachers of Spanish and Portuguese
ASLTA – American Sign Language Teachers Association
GATJ - Georgia Association of the Teachers of Japanese
GCA - Georgia Classical Association
GCLE - Georgia Chinese Language Educators
· Department of Education:
GA DOE - GaDOE World Languages and Global/Workforce Initiatives
GPS Georgia Performance Standards for Modern Languages and Latin
GSE Georgia Standards of Excellence for World Languages (MS DLI and SNS3 only)
TeachGeorgia (Teaching job openings)