The World Language profession in the State of Georgia is fortunate to have many dedicated individuals working to support and improve World Language instruction. To recognize outstanding contributions to the profession, FLAG offers awards in the areas of teaching, supervision, and support for World Languages in our state. Below are links to pertinent information - be sure to review all pages!
For Awards-related questions, please contact the Awards Coordinator: Email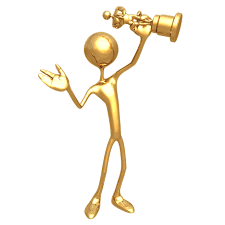 Teacher of the Year Award
Recognizes teachers who effectively strive to use various strategies, techniques, and materials to enhance the students' interest in, acquisition of, and proficiency in a second language. Two divisions will be recognized: P-12 and Post-Secondary.
Leadership Award
Recognizes those who have taken an active role in promoting foreign language education through professional and/or academic endeavors. Two divisions will be recognized: P-12 and Post-Secondary.
On occasion and at the discretion of its board, FLAG may present additional ad hoc and/or one-time awards as warranted (e.g. for noteworthy, special accomplishments etc.).
.
Leadership & Support Awards
Flag Innovative Programs Award
Recognize foreign language program

s,

departments and

student

groups that develop innovative programs or activities that promote language learning and engagement.
Administrative Support of World Languages
Recognizes a Georgia Dean, Superintendent, Principal, or other administrator who has evidenced strong and overt support for World languages.


Fostering Partnerships With World Languages
Recognizes teachers who have sought to involve the broader community in World Language activities, which may occur on or away from campus.


Teacher of Promise Award
Recognizes teachers in their first, second, or third year of teaching who show the promise to be an outstanding teacher and leader in World Language education. Two divisions will be recognized: P-12 and Post-Secondary.
The following are the regular awards. Linked titles take you to a list of the criteria and requirements. All nominees, except in the case of Administrative support, are required to be current members of FLAG.
Teaching Awards
DR. MARGARET MCKENZIE - FLAG Leadership Award
Dr Margaret McKenzie is Director of Multilingual Programs and Services with Atlanta Public Schools, Division of Academics. She received degrees in East Asian Studies from Vanderbilt University, in German and Foreign Language Education from Georgia State University, in Educational Leadership (Technology Concentration) from Kennesaw State University, and in Educational Leadership from Mercer University.
Notable quotes - In their words - From the letters of support:
"However, the defining moment for me to take note of Margaret's great work was at the beginning of the pandemic. [...] The provisional teacher candidates from APS spoke highly of the guidance and training they received to provide meaningful emergency remote instruction. Margaret quickly built and modeled a Google Classroom training site for the APS World Languages teachers and provided ample training sessions."
"Dr. McKenzie sets high expectations for every school that she supports and does not mind rolling up her sleeves in her efforts to model excellence."
"Let me close by reaffirming that Dr. McKenzie is an excellent leader in world language education for our great state of Georgia. She embodies all the characteristics of a great leader and communicator within her district and goes above and beyond in her role and her passion for world languages and the study of other cultures is apparent to all who know her. She rises well beyond the requirements of her job and instinctively leads in a very hands-on fashion, working side by side with her teachers and fellow administrators both within and outside of her district. She is, in my opinion, an excellent candidate to receive this award."
FLAG is proud to present its "Leadership Award" to Dr. McKenzie.
MAGGIE SMITH - FLAG Teacher of Promise Award
Maggie Smith teaches French at Wesleyan School, Peachtree Corners. She received a Bachelor of Arts in French, International Affairs as well as Political Science, and her Master of Arts in Teaching World Languages with an emphasis in French from the University of Georgia. And she coaches volleyball, too!
Notable quotes
In her words - from the awardee:
"If I am successful at keeping my educational philosophy front-of-mind when I design and implement lessons, more students will be empowered in their language-learning journey, more students will be motivated to seek out authentic cultural experiences, and more students will feel less anxiety and more confidence in the language classroom. If I properly advocate for foreign language education by building trusting relationships with my students and encouraging them to continue to further their language skills, more students will pursue foreign language education beyond the minimum graduation requirements."
In their words - from the letters of support:
"A visit to her classroom reveals students that are not simply learning French, they are conversing, researching, investigating, participating in discussions, and having fun while learning. More succinctly, they are engaging with class content in a meaningful way that leads to a greater understanding and appreciation."
"Maggie approaches each lesson as an opportunity for students to grow as people. She exposes her students daily to diverse media from francophone cultures, she deepens their appreciation for the differences among cultures, she challenges them to be accountable for their own learning and choices, and she gives them practical study skills."
FLAG is proud to award "Teacher of Promise" to Ms. Smith.
DIANNE JOHNSON - FLAG Teacher of the Year Award
DiAnne Johnson teaches Spanish at Evans County High School (Columbia County, Georgia). She received degrees in English and Spanish from Augusta College and the University of Salamanca, Spain. She is member of and actively engaged with ACTFL, FLAG, AATSP, FLAIR, and has attended and presented frequently at FLAG conferences.
Notable quotes:
In her words - from the awardee:
"My guiding perspective in teaching a foreign language includes the desire to teach my students in correct and culturally appropriate ways to use the Spanish language in real-life situations, to provide experiences to reach further than the required levels, to inspire a love and passion for the language and for the global community and to encourage leadership in their future endeavors."
In their words - from the letters of support:
"She has a remarkable talent for reminding students of the gift of knowledge the beauty of the ability to communicate with others, of opening your mind to what is and what could be."
"Ms. Johnson is not only a teacher in her classroom, but is an exemplary department chair and truly mentors her teachers to become advocates of their profession. She currently serves on the executive board for AATSP-Georgia as media director, but has served in almost every position on the board over the past two decades. Her students love her and she has received the STAR Teacher Award not once, but twice! I know that she has truly been my STAR teacher and mentor and is the reason that I can walk in my classroom and continue to enjoy what I do everyday!"
FLAG is proud to award "Teacher of the Year" to Ms. Johnson.