The World Language profession in the State of Georgia is fortunate to have many dedicated individuals working to support and improve World Language instruction. To recognize outstanding contributions to the profession, FLAG offers awards in the areas of teaching, supervision, and support for World Languages in our state. Below are links to pertinent information - be sure to review all pages!
For Awards-related questions, please contact the Awards Coordinator: Email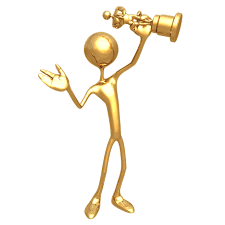 Teacher of the Year Award
Recognizes teachers who effectively strive to use various strategies, techniques, and materials to enhance the students' interest in, acquisition of, and proficiency in a second language. Two divisions will be recognized: P-12 and Post-Secondary.
Leadership Award
Recognizes those who have taken an active role in promoting foreign language education through professional and/or academic endeavors. Two divisions will be recognized: P-12 and Post-Secondary.
On occasion and at the discretion of its board, FLAG may present additional ad hoc and/or one-time awards as warranted (e.g. for noteworthy, special accomplishments etc.).
.
Leadership & Support Awards
Flag Innovative Programs Award
Recognize foreign language program

s,

departments and

student

groups that develop innovative programs or activities that promote language learning and engagement.
Administrative Support of World Languages
Recognizes a Georgia Dean, Superintendent, Principal, or other administrator who has evidenced strong and overt support for World languages.


Fostering Partnerships With World Languages
Recognizes teachers who have sought to involve the broader community in World Language activities, which may occur on or away from campus.


Teacher of Promise Award
Recognizes teachers in their first, second, or third year of teaching who show the promise to be an outstanding teacher and leader in World Language education. Two divisions will be recognized: P-12 and Post-Secondary.
The following are the regular awards. Linked titles take you to a list of the criteria and requirements. All nominees, except in the case of Administrative support, are required to be current members of FLAG.
Teaching Awards