Conference to be held in Atlanta March 20

21

.
At the
Renaissance Concourse Atlanta Airport Hotel
1 Hartsfield Center Parkway
Atlanta, Georgia 30354
Membership
Membership Benefits
•FLAG provides a source of interaction and contact with colleagues and WL professionals at all levels of instruction and gives you admittance to a forum for the sharing and presentation of the latest trends in the profession.
•FLAG advocates on your behalf and represents your interests (official representation at SCOLT, ACTFL, and the JNCL/NCLIS Delegate Assembly).
•Elligible to attend and/or present at the annual FLAG conference.
•Participation in the FLES and MS/HS Spoken Language Contests.
•Eligible to receive FLAG awards.
•Eligible for offices as well as voting privileges.
Please follow this link for Membership information and payment.
View our list of Patrons
Conference
SCOLT / FLAG 2021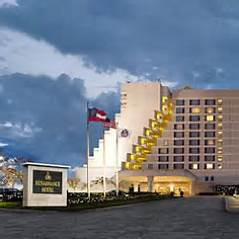 MS/HS/FLES/ESFL Spoken Language Contest
The FLAG Middle & High School Spoken Language Contest is an annual event in which students from across the state demonstrate their ability to use the target language in oral communication.
Please use this Spoken Contest link to have more information regarding the competition.
SURVEY Conference 2021
Please fill out this survey regarding the 2021 conference. Your input is very important to us.
Best of FLAG Presentation 2020

Dinged for Differentiation?

Ms. Ana Diaz, Chestatee HS
and
Mrs. Casey Emmanuel, HS