Conference to be held in Atlanta March 6-7, 2020.
Roaring Through the 20's: BEST PRACTICES
At the
Renaissance Concourse Atlanta Airport Hotel
1 Hartsfield Center Parkway
Atlanta, Georgia 30354
Membership
Membership Benefits
•FLAG provides a source of interaction and contact with colleagues and WL professionals at all levels of instruction and gives you admittance to a forum for the sharing and presentation of the latest trends in the profession.
•FLAG advocates on your behalf and represents your interests (official representation at SCOLT, ACTFL, and the JNCL/NCLIS Delegate Assembly).
•Elligible to attend and/or present at the annual FLAG conference.
•Participation in the FLES and MS/HS Spoken Language Contests.
•Eligible to receive FLAG awards.
•Eligible for offices as well as voting privileges.
Please follow this link for Membership information and payment.
View our list of Patrons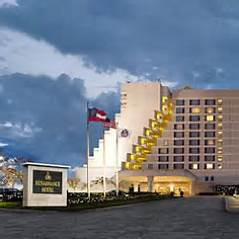 Dearest FLAG Teachers (and students),
Out of an abundance of caution along with the travel restrictions placed on many of our schools and counties, I regret to inform you that the FLAG Board has concluded the best course of action is to cancel the 2020 FLAG Spoken Language Contest due to the concerns of community spread of COVID-19.
I want to recognize all the hard work that students and teachers have put into preparing for this event and share in their disappointment in the cancellation. This decision was made after consultation with our contacts in various counties as well as friends at Emory University and the CDC. The FLAG Board wants this event to be positive for all.
The FLAG Board made the decision to cancel the FLES contest in April.
Be on the lookout for information, rubrics, guidelines and awards for future contests. I am also planning to host a free teacher workshop in Fall 2020 to work on the format of the contest.
I will be processing refunds as soon as possible. I would like to ask for your patience with this process.
I hope everyone understands how difficult this decision has been for us. Please take necessary measures in order to keep yourselves and your students safe during this difficult time.
Sincerely,
Jaime Claymore
Jaime Claymore, PhD
FLAG VP Contests
MS/HS/FLES/ESFL Spoken Language Contest
The FLAG Middle & High School Spoken Language Contest is an annual event in which students from across the state demonstrate their ability to use the target language in oral communication.
Please use this Spoken Contest link to have more information regarding the competition.